So, it's nearly christmas, and I've decided to put a little guide together of the top gifts to get this year. These will be the top five trinkets to get this year, oh yeah and did I say that they are all under £10? So yeah, take a look!
 5. Tabasco Chocolate Tin – £5 (Firebox.com)
So Yeah, probably as the name describes, this isn't your average chocolate.This tin contains 8 pieces of chocolate infused with incredibly fiery tabasco sauce. Great for after Christmas dinner (If you can survive) or to have with your breakfast when opening your presents! I'll leave the decision to you…

 4. Space Invader Multi-Tool – £8 (Johnlewis.com)
This little guy isn't just a really cool retro key ring, but also is a bottle opener, a flat headed screwdriver and also a Phillips headed screwdriver. So yeah, perfect for poppin dem' bottles at Christmas time if you're the social type, or opening up your old SNES to put a modchip on (If you're not that social….)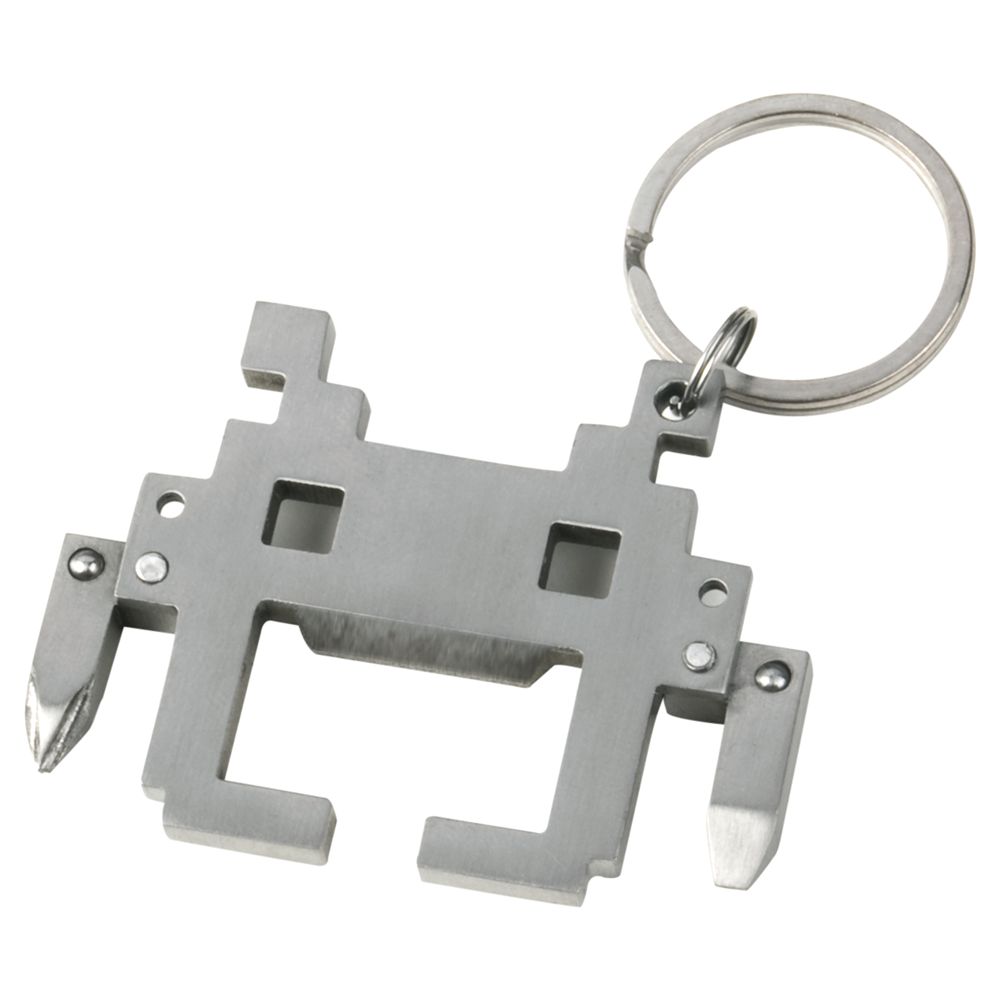 These cool little magnets are recognisable from the hit video game Pac-Man. Now relive one of the greatest games on your fridge, radiator, well anything thats metal! (I can't say much, our fridge isn't magnetic, I have a metal noticeboard) In fact, if you have a friend or two, get someone to whistle the theme tune and have your own little Pac-Man game on the fridge! Oh wait, no thats quite sad…….Just go play the game
 2. Underwater Light Show – £8 (Firebox.com)
This is probably one of the coolest things I have ever seen, and its even better at that price! Basically its a colour-changing disco ball that can be submerged under the water. It comes with a secure battery compartment and its weighted so it'll stay at the bottom of the tub. So yeah, can't really think of anything more relaxing than going into the tub on a cold winter night, putting some good music on (Coldplay, Daft Punk & Odd Future are all acceptable) and turning your underwater disco on!
1. Toilet Mug – £6 (Red5.co.uk)
So yeah, its a mug that looks like a toilet, can't get better than that. And you know when you sometime drop a bit of your biscuit into your tea by accident? Well, this takes it to a new level 😉